Luxury Accomodations
Providing some of the best hotel accommodation in Lushoto, Tanga, whether you choose one of our generously-appointed, beautifully decorated and supremely comfortable Standard or View rooms, a spacious and fully-equipped room or a luxurious suite, you can be assured that you will be enjoying some of the most relaxing, comfortable and amenity-rich accommodation.
Customers Word
Our customers constantly leave positive and encouraging remarks about Mullers Lodge. We are most honoured to share with you the testimonials received from our exceptional customers.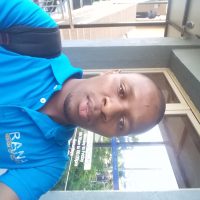 I am impressed with Mullers Lodge.  I loved the hotel and especially the people who offer the best service in the world, lovely smiles, grace, poise and charm that is matchless. Perfect!
Contact Us
Get In Touch With Us
Call Us At
+255757500999 or +255784500999
Mkuzi
oppa-road, Lushoto, Tanga
Email Us Ate reservations@mullersmountainlodge.co.tz